2019 Speakers
---
MEDICAL RETINA- keynote via videoCONFERENCE
Professor Lawrence Yannuzzi
MD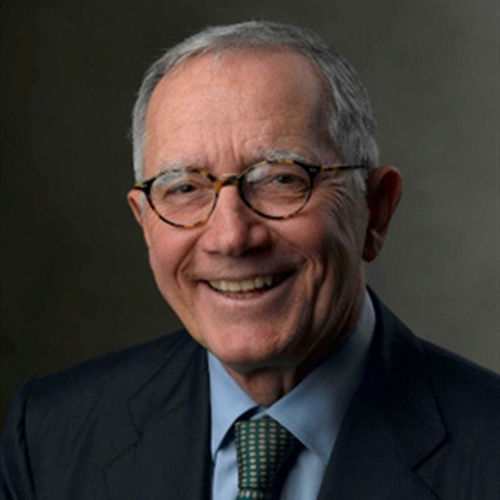 Dr. Yannuzzi is founder of VRMNY as well as vice-chairman and director of the LuEsther T. Mertz Retinal Research Center of the Manhattan Eye, Ear & Throat Hospital. He is also founder and president of The Macula Foundation, Inc., which has distributed several million dollars to eye research across the USA.
Dr. Yannuzzi has made numerous innovative and lasting contributions in imaging, drug development, and therapeutic modalities. He was the first to use oral non-steroid anti-inflammatory medication for the treatment of cystoid macular edema and developed an eye drop to treat this condition. He has described new diseases as well as new associations and manifestations of established entities and photosensitization.
He has published over 400 scientific papers and 13 books, which have earned him respect and admiration in the ophthalmic-retinal community. He is well recognized as a devoted and excellent educator, a superb clinical diagnostician, and a prolific organizer of retinal meetings worldwide.
Dr. Yannuzzi is the recipient of numerous awards, including an honorary doctorate by the University of Ancona, the Michelson Award for Retinal Vascular Disease, a Distinguished Alumnus Award by Boston University, the Henkind, Gass, and Patz Medals by The Macula Society, the Alcon Research Award, the Herman Wacker Award of the Club Jules Gonin, the Arthur J. Bedelle Award, the Retinal Research Award and the Gass Medal of the Retina Society, the Bietti Medal, the Pisart Award from the Lighthouse International, and the Lifetime Achievement Award by the American Academy of Ophthalmology.
---
MYOPIA
Proffesor IAN MORGAN
BSC, PHD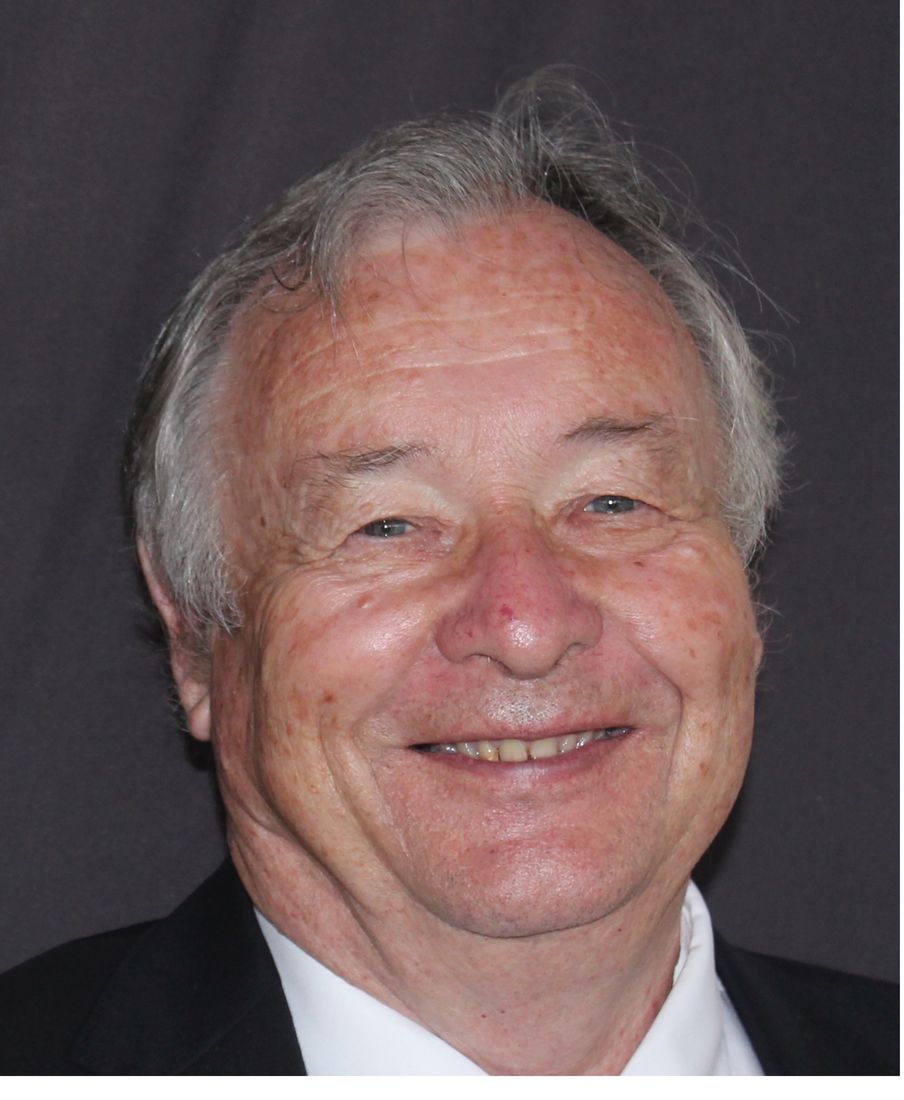 Professor Morgan graduated from the University of Melbourne in biochemistry, then completed a PhD in neuroscience at Monash University. He then worked at the CNRS Neurochemistry Centre in Strasbourg France, before moving to a full-time research position in neuroscience at the Australian National University. Around 1995, he became interested in myopia, despite having no clinical training, because of the link between retinal dopamine (his current research topic) and experimental myopia. The rapid increases in prevalence of myopia being observed did not fit with the then dominant view that myopia was under tight genetic control, and in 2005, he argued that myopia had to be strongly affected by environmental influences. Subsequent major papers reported on the protective effects of time outdoors based on light-driven release of dopamine, and the successful slowing of the onset of myopia with increased time outdoors in a school-based RCT in Guangzhou, China. Most recently, he argued for the causal role of educational pressures in the epidemic of myopia. Formally retired since 2010, he is currently interested in trialing myopia prevention strategies in schools, based on increased time outdoors, changes in curriculum, and reduction in competitive aspects of school systems.
---
UVEITIS
Professor Peter McCluskey
MBBS(Hons), FRANZCO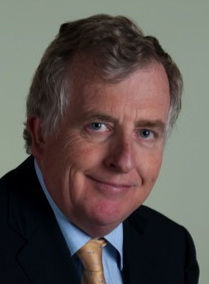 Peter McCluskey is currently Professor of Clinical Ophthalmology and Eye Health at Faculty of Medicine and Health The University of Sydney and is the Director of the Save Sight Institute at Sydney Eye Hospital. He graduated with first class honours from the University of NSW and completed his ophthalmology training at Royal Prince Alfred Hospital Sydney and the Sydney Eye Hospital. During his Doctor of Medicine post-graduate research training in ocular immunology at UNSW, he completed a fellowship in uveitis at Moorfields Eye Hospital London in 1993-94.
Peter McCluskey is an internationally recognised inflammatory eye disease specialist with more than 30 years experience treating patients with vision threatening inflammatory eye disease. He runs the largest tertiary referral, public sector uveitis service in Australia, at Sydney Eye Hospital and is involved in clinical research, laboratory research and clinical trials. He has ongoing research collaborations in the United Kingdom, Vietnam and the United States. He and his collaborators have obtained over $4,250,000 in competitive research grant funding. He is an author of more than 250 peer reviewed papers, 24 book chapters, 2 apps and 4 books. His H-index is currently 40.
As Director of the Save Sight Institute at Sydney Eye Hospital, he has oversight of eight Research groups involved in both clinical and basic eye research that encompasses the common causes of blindness such as ARMD, diabetic retinopathy, cataract, corneal disease and genetically determined eye disease. The Save Sight Institute gained over $4,000,000 in research grant funding in 2018. The Save Sight Institute prioritises training the next generation and in 2018 had over 100 postgraduate students enrolled in its various Masters courses and 26 higher degree research students. Peter McCluskey has been instrumental in establishing a distance learning Masters of International Ophthalmology in Vietnam.
He is a dedicated teacher who has lectured and is a principal invited speaker at conferences around the world. He and his colleagues have run post-graduate courses on inflammatory eye disease in many parts of the world over the last 20 years. He was a major contributor to the Eye Emergency Manual and co-authored the ICO medical students ophthalmology handbook. He is a co-author of the Sydney Eye Hospital ocular pharmacopeia app and of the Eye Emergency app.
Peter McCluskey has received distinguished service awards from APAO, RANZCO and AAO for his teaching contributions. In 2012, he received the Mark Tso Golden Apple award from the International Council of Ophthalmology and Asia Pacific Academy of Ophthalmology as the outstanding teacher in the Asia Pacific region. In 2015, he was the RANZCO Sir Norman McAllister Gregg lecturer which recognises outstanding contributions to clinical ophthalmology and research. In 2017, he was the Francesco Orzalesi lecturer at the University of Milan which recognises outstanding clinical research in Ophthalmology.
---
PAEDIATRICS
Professor frank martin
AM, MBBS, FRANZCO, FRACS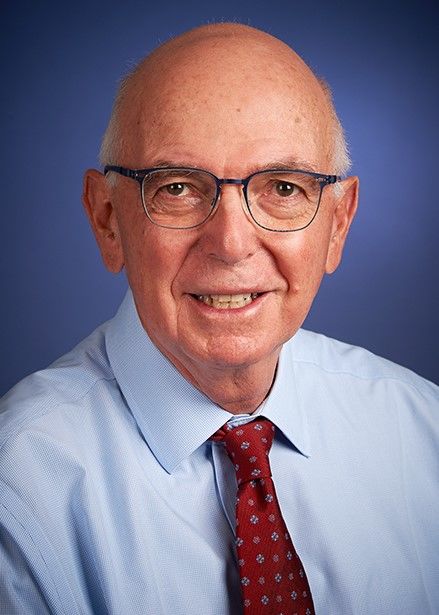 Dr Frank Martin specialises in paediatric ophthalmology and strabismus.
Dr Martin was head of the Department of Ophthalmology at the Children's Hospital at Westmead for 22 years and is currently a Visiting Medical Officer in Ophthalmology at the Sydney Children's Hospitals Network, Sydney Eye Hospital and Royal Darwin Hospital.
Dr Martin is Clinical Professor in the Departments of Paediatrics and in Ophthalmology at the University of Sydney.
He is President of the Board of the Children's Medical Research Institute and President of the Asia Pacific Society of Paediatric Ophthalmology and Strabismus. Dr Martin is on the Council of APAO and Chairman of the Asia Pacific Society of Myopia. He also chairs the Orthoptic Industry Advisory Committee at the University of Technology, Sydney (UTS) and is on the Council of the International Strabismological Association. He is on the Board of the Lowy Medical Research Institute.
He was President of the Royal Australian and New Zealand College of Ophthalmologists from 1997-1998 and of the Asia Pacific Academy of Ophthalmology from 2009-2013.
Dr Martin has received a number of awards including the Distinguished Service Award, the Asia Pacific Academy of Ophthalmology, RANZCO College Medal, Jose Rizal Medal, Michelle Beets Memorial Award, ICO Mark Tso Golden Apple Award for teaching and the Arthur Linksz Medal and Award.
Dr Martin had published over 40 articles, has written several text book chapters, is a reviewer for the British Journal of Ophthalmology and the AIOS Journal of Ophthalmology. He is actively involved in clinical teaching of undergraduates and graduates. Dr Martin has given a number of named lectures including the Mrs Nagamani Dharmapuri Endowment Lecture, the Billson Lecture and the Keshmahinder Singh Oration.
Dr Martin consults privately in paediatric ophthalmology and strabismus at Sydney Ophthalmic Specialists.
---
OCULAR ONCOLOGY & SIGHT FOR all
DR JAMES MUECKE
MBBS, FRANZCO, AM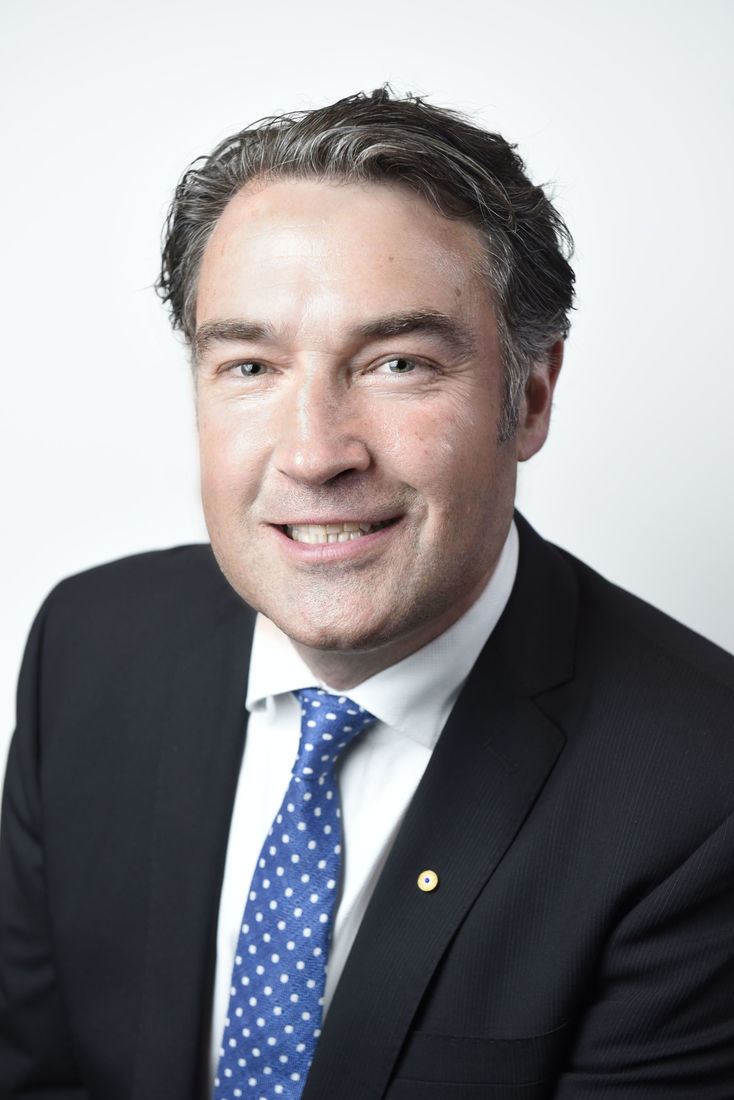 Dr James Muecke AM is an ophthalmologist based at the South Australian Institute of Ophthalmology in Adelaide. He graduated with Honours from Adelaide University Medical School in 1988. Following ophthalmology training in Adelaide, James undertook Fellowships in Ophthalmic Plastic Surgery at Salisbury District Hospital in the UK and in Ocular Oncology at Moorfields Eye Hospital in London. He returned to Adelaide in 1998 where he has been a Visiting Consultant and Senior Lecturer at Royal Adelaide Hospital and Women's & Children's Hospital (WCH) (retired from the latter in Dec 2016). James established the Ophthalmic Oncology Units at these two centres immediately upon his return. In 1999, in conjunction with the Familial Cancer Unit at WCH, James established a national service for genetic testing for retinoblastoma and von Hippel Lindau Syndrome. James also has a keen interest in the field of medical retina, in particular vascular tumours and conditions that masquerade as intraocular cancers. He is the author of numerous publications in the field of ophthalmic oncology - https://www.researchgate.net/profile/James_Muecke/contributions.James has taught ocular oncology in ten countries in Asia and is the founding Chairman of Sight For All, a not-for-profit organization dedicated to fighting blindness in Australian mainstream and Aboriginal communities and in the low income countries of the world (www.sightforall.org).
Awards, honors and keynote lectures
Nominee, Australian of the Year, 2017.
Hollows Lecture, RANZCO Annual Congress, 2016
Ernst & Young Entrepreneur of the Year(Australia, Social Category), 2015
Finalist,Pride of Australia Medal, 2014
President's Leadership Awardfor blindness prevention in developing countries - Australian Medical Association, 2013.
Rural Health and Wellbeing Awardfor service to Aboriginal eye health in South Australia, 2012.
Member of the Order of Australiafor the provision of eye health services to Asian and Australian Aboriginal communities, 2012.
Outstanding Service to the Prevention of Blindness Award- Asia Pacific Academy of Ophthalmology, 2011.
Finalist,South Australian of the Year, 2010.
---
oculoplastics
dr BRETT O'DONNELL
MBBS, FRANZCO, FRCOpth, FRANZCS, ANZSOPS, ASOPRS, ESOPRS
Dr Brett O'Donnell studied Oculoplastics in Moorfields, London, completing Fellowships in Eyelid Lacrimal and Orbital Disease. He has appointments at Royal North Shore Hospital, Sydney Eye Hospital, St Vincents and Mater Private Hospitals, has published over 60 journal articles and editorials, co-authored multiple books and regularly presents at Australian and international Meetings. An ex-president of the Australian and New Zealand Society of Ophthalmic Plastic Surgeons, a member of ASOPRS, ESOPRS, the Australasian College of Surgeons, RANZCO, and the UK College of Ophthalmologists.
---
VITREORETINAL SURGERY
ASSOCIATE professor rohan essex
MBBS, MBiostat, FRANZCO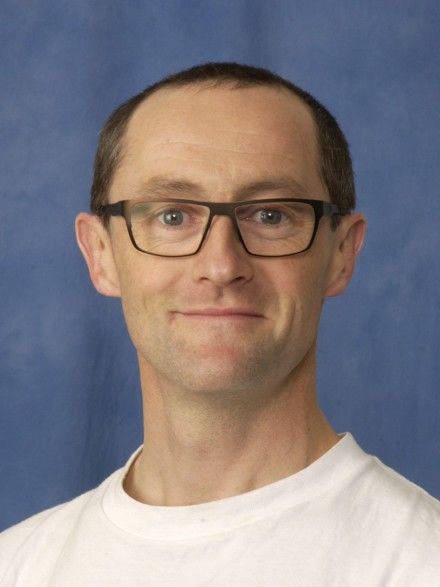 A/Prof Rohan Essex is a consultant vitreoretinal surgeon. He completed his ophthalmology training at the Royal Victorian Eye and Ear Hospital in Melbourne (RVEEH). After completing a paediatric ophthalmology fellowship at the Royal Children's Hospital in Melbourne, he went on to complete 3 1/2 years of retinal fellowship, first at Flinders Medical Centre, then 2 years at Moorfields Eye hospital where he trained in Medical and Surgical Retina. His primary interest is vitreoretinal surgery, and he is a full time senior staff specialist at Canberra Hospital where he is also clinical director of ophthalmology and supervisor of registrar training and is an associate professor at the Australian National University. He is also a visiting vitreoretinal surgeon at the RVEEH. A/Prof Essex has completed a Masters in Biostatistics through the University of Melbourne in 2015. His research interests include registries, and he setup the ANZSRS retinal surgery registry. When not at work, he would prefer to be in the mountains with his wife and three children, riding a bike, skiing or simply enjoying nature.